Issues & Fixes
This post will help you in case you encounter currently known issues related to the Client.
Server Error
Is your character not responding? A quest isn't popping up, even tho it should? You can't cast skills?
In that case you've received the following message:
There are few reasons why it could happen:
Doing too much, too quick!
If you are opening many packs, way too fast - spamming. Then you will receive this error. The saw called Anti-duping system, that prevents you from confusing the server.
Solution: Open less pack types, slower.
Updating Problems
In case you are experiencing an error when trying to update your client. Make sure you have:
Ticked all the Boxes on your update window:

Automatically Update Client
Manually select Server
Download by using P2SP

Choosen either EU (Europe) or US (United States) host before starting it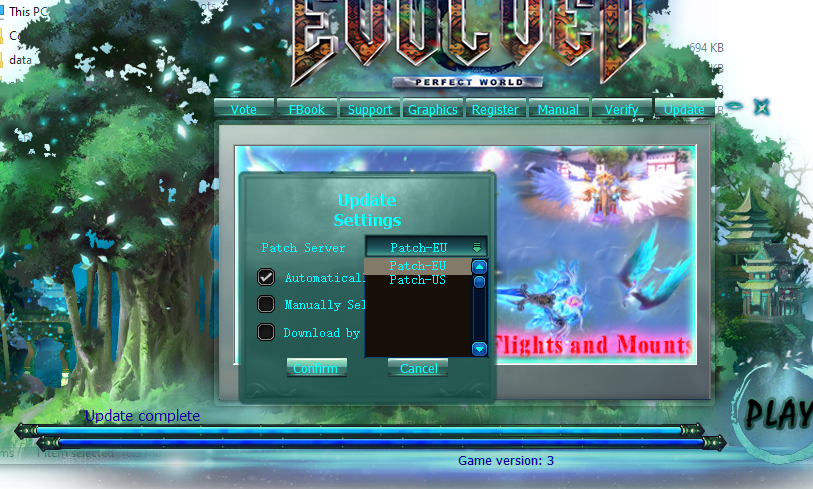 d3dx9_43.dll Error
In case you are experiencing the error d3dx9_43.dll missing Error, all you have to do is instal the Directx 9 program within your Evolved Folder (Evolved PW Multi-Core => element => dxwebsetup.exe.
Preview: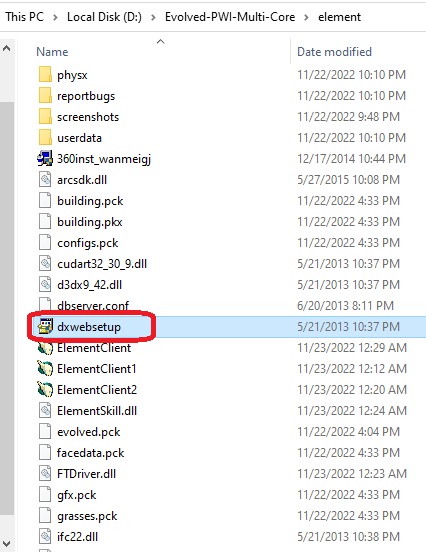 Elementclient.exe (Error)
This is the error some users might experience, when their Windows is more sensitive set up, than usual:
Solution: You will have to access the Performance Option in your Computer, in Data execution prevention and add elementclient.exe to it as shown below:
Or by checking - Data Execution Prevent (Guide)