Faction Trial Changes:
Faction Base (Trials) Part I
Faction Base Trials rewards were re-worked and addapted to our server concept.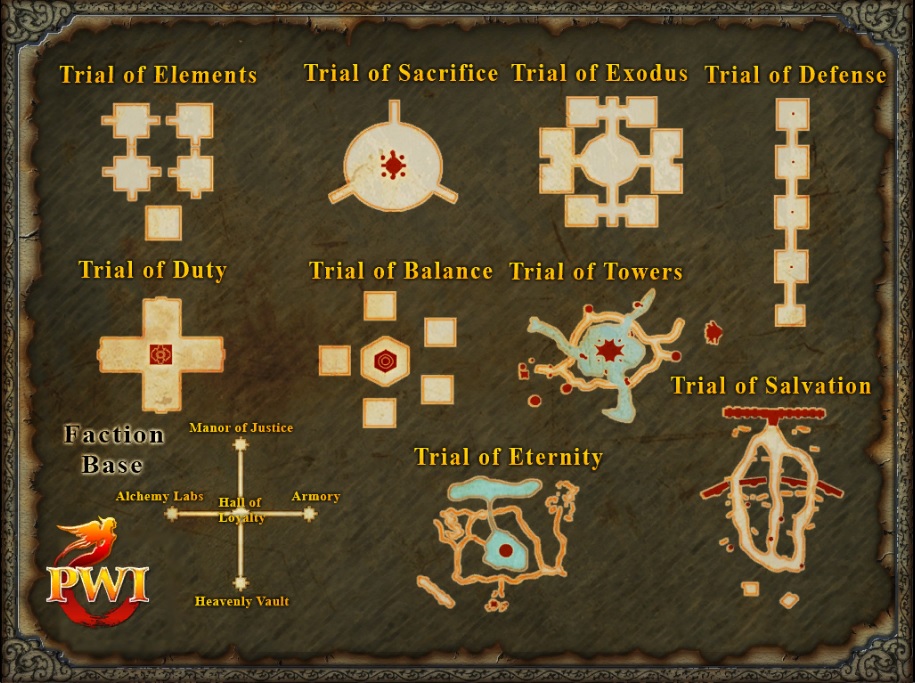 Aside of the usual things, which Faction Base will reward - click Guide: Faction Base
The Trials will from now on be mainly focused around R8 - Recast (R8RR), and reward people with the new Main Reward: Fortifications Seals used to re-craft and re-roll your R8 Recast Weapons and Armors
Aside of Fortifications Seal, the new Faction Base has also a new Side Reward: Fortifications Essence
The main rewards in Faction Base Trials:
Fortifications: Copper (Reward: 2x Fortifications Essence) < New Reward
Fortifcations: Silver (Reward: 5x Fortifications Essence) < New Reward
Fortifications: Gold (Reward: 10x Fortifications Essence) < New Reward
Beside the new Copper, Silver, Gold rewards. We have turned the item: Warrior Seal into Fortifications Seal
These rewards are by 30~40% better than the old R8 - Recast (R8R) rewards.
Faction Base (Trials) Part II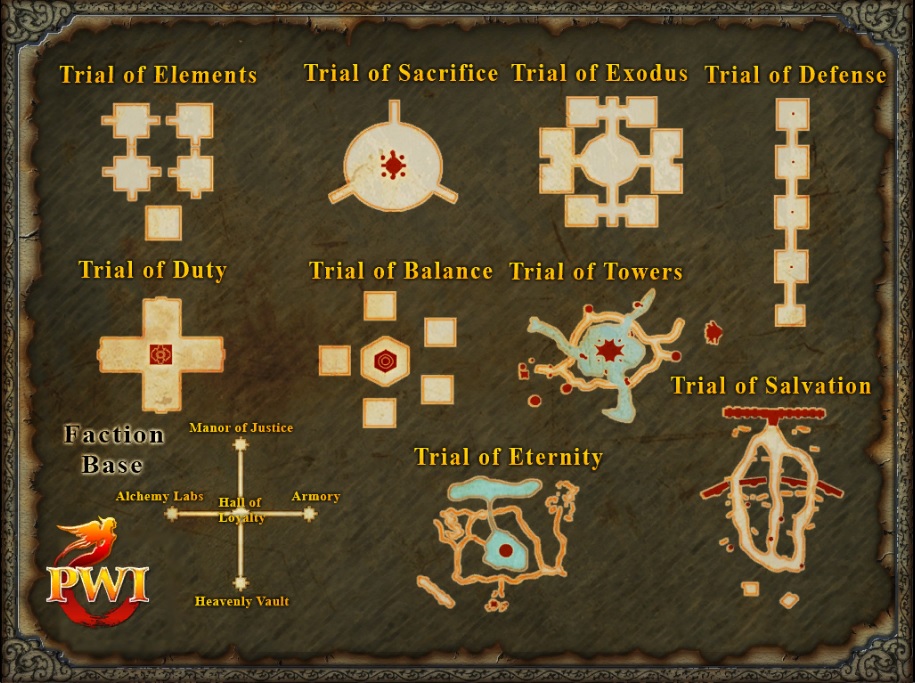 As many requested and pointed out, that Trials were rarely done, due to outdated Rewards. Therefor, we have decided to re-vamp the Trials completely. You may still farm in all 9 Trials the following Items, which will remain:
Aside of the Rewards listed above, which are known by everyone so far. We have changed the Rewarding and attempted to perfectly combine the already existing Rank 8 Recast rewarding system with the recently introduced Rank 8 Recast 2 Gear! This means, that Trials can be utterly and completely used in order to farm R8RR (2nd Cast) Items.
What's New?
You may now Re-roll your R8RR gear inside the Faction base, access the New Forge: Dustfall: Alteration
The New Forge is loctated at: 404 705 Inside the Faction base:
You will notice, that the forge is not like the official one, and will require a special item. This item is called:
Faction Base Dice
This new item will allow you exactly 1 re-roll of an item of your choice!
Check out the following table for rewarding patterns in all Trials:
[Trial of Balance]

[Trial of Defense]

[Trial of Towers]

[Trial of Duty]

[Trial of Elements]

[Trial of Eternity]

[Trial of Sacrifice]

[Trial of Exodus]

[Trial of Salvation]

Clear the Trial: 1st

20x

Faction Base Dice

20x

Faction Base Dice

20x

Faction Base Dice

20x

Faction Base Dice

20x

Faction Base Dice

20x

Faction Base Dice

20x

Faction Base Dice

20x

Faction Base Dice

20x

Faction Base Dice

Clear the Trial 2nd

40

x Faction Base Dice

40

x Faction Base Dice

40

x Faction Base Dice

40

x Faction Base Dice

40

x Faction Base Dice

40

x Faction Base Dice

40

x Faction Base Dice

40

x Faction Base Dice

40

x Faction Base Dice
Total Rewards:
54x Faction Base Dice's (Which will allow you to re-roll your items

540

times, or 180 items if you finished the Trials only once)